Samos maps
You can buy a lot of different maps, and also get many free.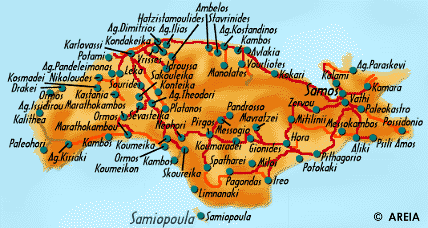 The quality is mostly very poor,
and they are absolutely only ment for people using the 'big' roads!!
I have found a few very good maps.
One made by Hellenic Army Geographical Service it is map no. 210 !!
And a new and even better : Map 331.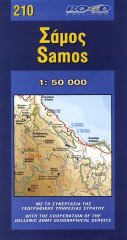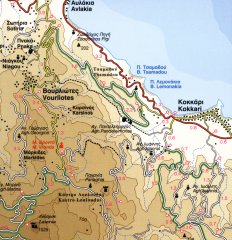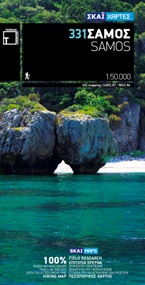 It is (as you can see) very detailed.
I always use this map, when I'm in the mountains on the small roads,
but even if the map is excellent, then it's often necessary to supplement the map with sketches drawn by local people.