Warning
Joomla\CMS\Filesystem\Folder::files: Path is not a folder. Path: [ROOT]/images/stories/Winter/July2009-1W,gap_v=100
Tsamadou July 2009.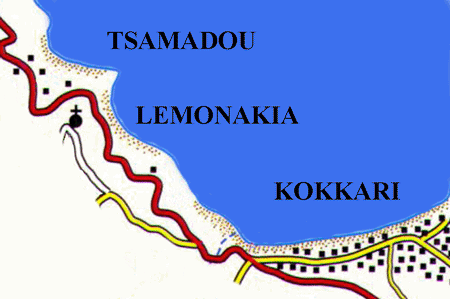 Tsamadou Beach is in 'walking distance' from Kokkari.
The beach is divided in 2 categories: The western part is a "normal" beach, and the eastern part is a "FKK", naturist- or "textile free" beach.
There is no sharp boundary line between the two categories.
There are more than 300 sunbeds with sunshades (umbrellas) = more than 150 sets.
In the area exist 4 places where it is possible to rent a room or apartment: Ioanina, Marina, Villa Xenia and Armonia Bay.
There are also 4 tavernas/cafes: Cafe Tsamadou Beach, Restaurant Krista, Cafe Tsamadou and Café Navagos.
It is also possible to have refreshments served directly at the sunbeds.
The "beachboy" Kristo Muho takes care of this (described in the picture text).
According to peoples modesty, all pictures from the beach are taken an early morning.
{gallery}stories/Winter/July2009-1W,gap_v=100{/gallery}