Orchid gardener, Samos
Photo and text: Jan and Torben.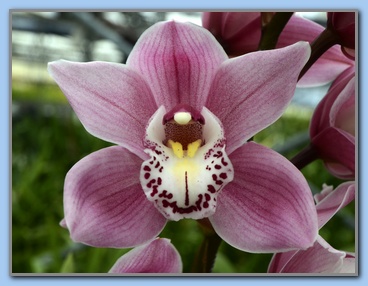 After having studied flower cultivation for several years in the University of Pisa in Italy,
Giakoumis Amyrsonis had an idea to start a specialized production of flowers by himself.
He therefore went back to Samos full of ideas and enthusiasm to start the production of
orchids. Giakoumis was family affiliated to Kokkari; therefore his first green house was
built just outside the village in 1979. Gradually he increased his production and the total
is now approximately 2000m2 greenhouses in Kokkari.
Giakoumis Amyrsonis was the first producer of orchids in Greece.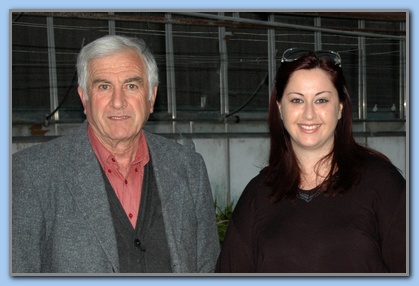 Giakoumis Amyrsonis and his daughter Vasso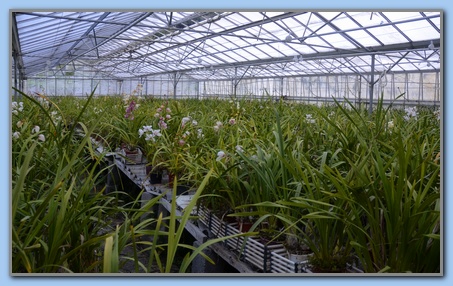 Part of the greenhouses in Kokkari.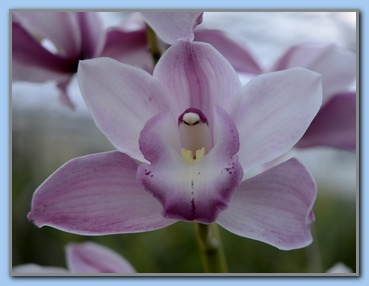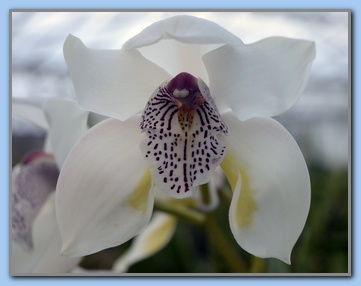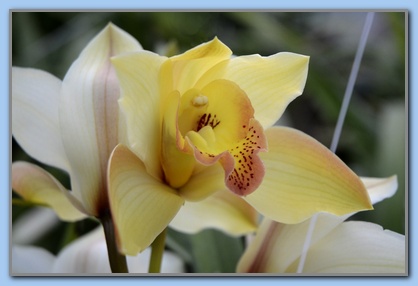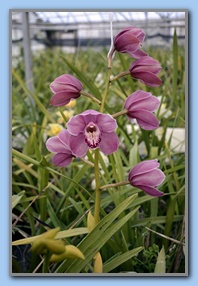 A few "Kokkari orchids"
Production increased strongly and soon there was no more room in the existing greenhouses and his production could not
be increased more. His next expanding in 1986 took place in an area between Hora and Mili on the island's south side.
There he built the new production site and now his company counts approximately 10,000 m2 of greenhouses there.
A small part of the greenhouse at Hora.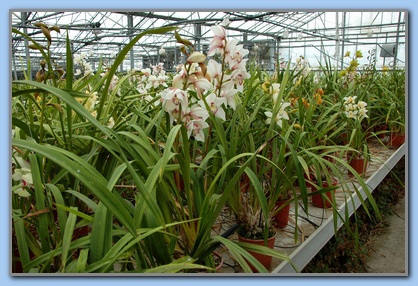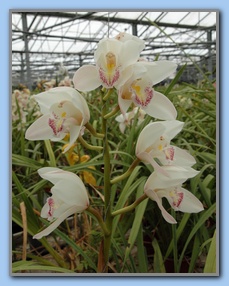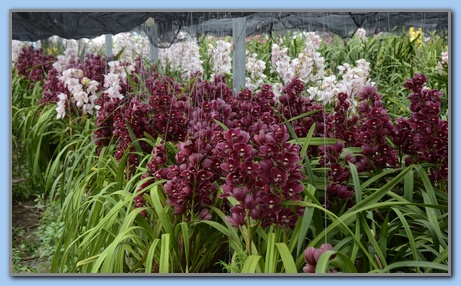 The family Amyrsonis produces only one orchid type called Cymbidiums (the Orchidaceae family), but as it would appear from the
photos it is a very diverse and many-colored production that takes place. The total is around 200 000 plants in both greenhouse sites.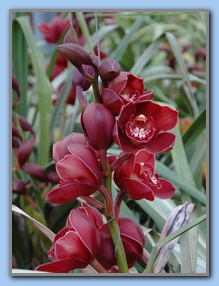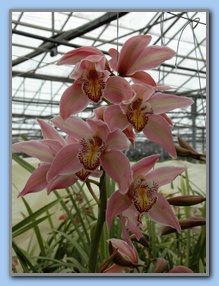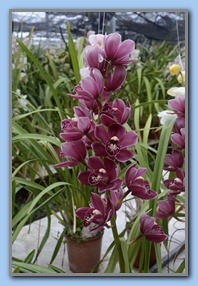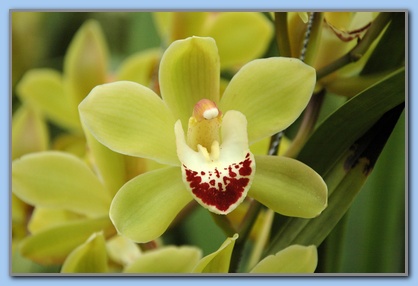 An orchid from the family Amyrsonis is recognized throughout the flower enthusiasts in Greece
and the entire production is sold domestically. Currently no plants or flowers are exported.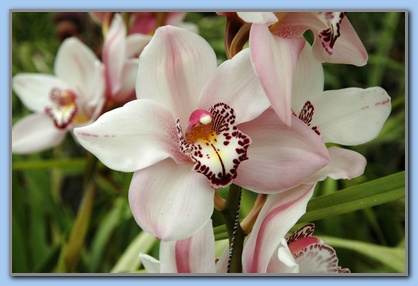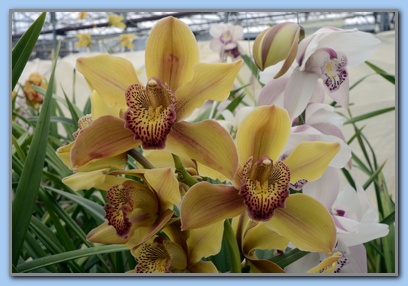 Only a small part of the production is sold locally here in Samos, especially to the churches in the major holidays. Most of the production
is sent to Athens for the flower markets there and to their own shop in Athens, which is run by youngest daughter Marina Amyrsonis.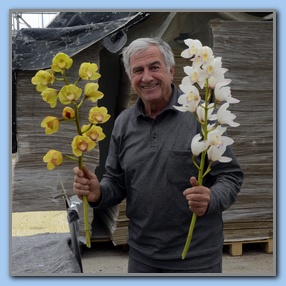 Giakoumis Amyrsonis showing the size of the orchids.

The shop in Athens also serves as a wholesale part where other traders are buying orchids for sale.
The second generation Amyrsonis, represented by his eldest daughter Vasso is now fully integrated in the business and is expected to take over during some years.
Vasso has a university degree from the University of Kalamata in Greece in flower culture and greenhouses cultivation. After that she has been teached by her father and is now a specialist in orchids.
They have talked about opening an exhibition at the greenhouses in Kokkari where tourists can visit. Hopefully it will also be possible to buy some of these gorgeous flowers at the exhibition to bring home as a beautiful souvenir from Samos.
Location of the greenhouses: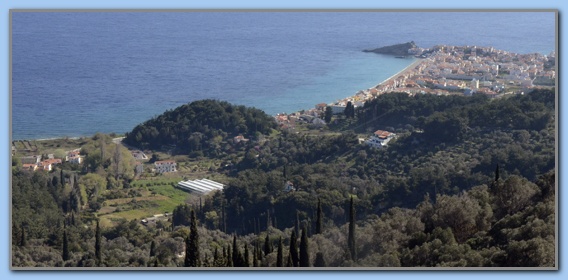 Seen from the road to Kastro Louloudas.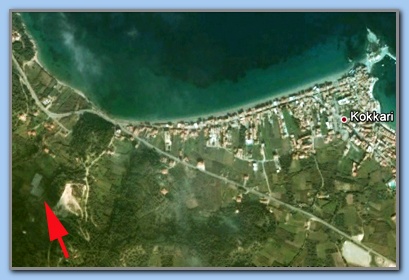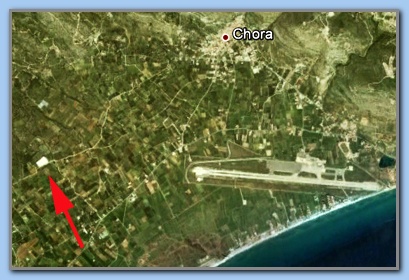 Pictures from Google Earth.