Samos Aug. 2011
Photo: Jan & Torben.
Summertime on Samos. Not many news from Kokkari - a very nice place as allways and the same problems year after year.
One of the biggest problems are the lack of parking places. It is often very entertaining to watch people trying to find a place to park, but it is absolutely NOT fun to search for a place in the middle of the night!
Many old (not used) cars are taking up space and some of the car-rentals are using the public parking places as an extension of their busines area!

One very nice thing is, that a big number of solar-panel stations are now being installed all over Samos.

The mountain area south of Kokkari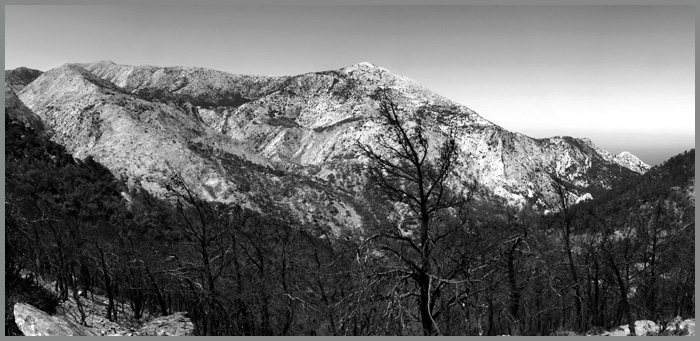 View from the monument