Churches and chapels Kokkari area
Many tourists want to visit and see the small churches/chapels.
To help doing this we have made this map and added some text and pictures as a small 'appetizer'.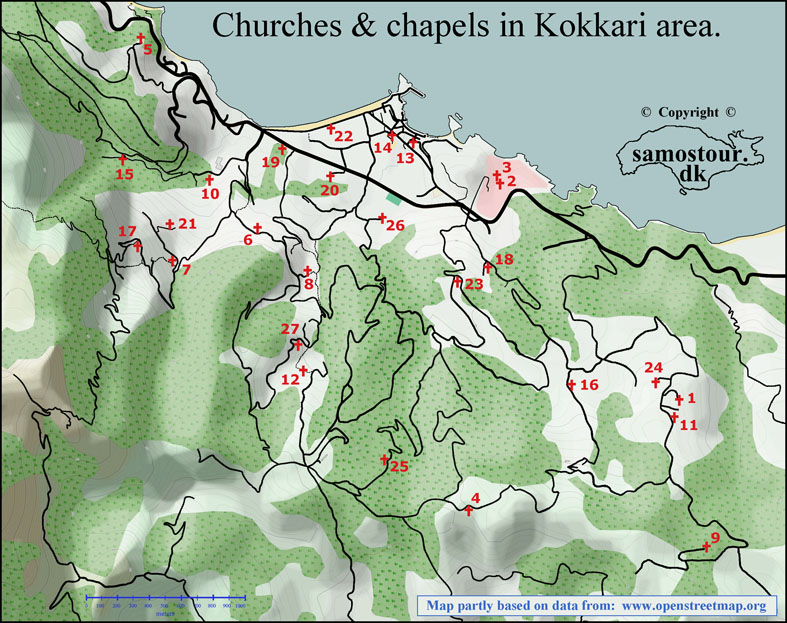 Click

on map or select from the list below to see pictures and information.
If you want a printable map with GPS positions click here.