Fun, jokes & ....

Thanks to Carsten Graabæk for permission to bring this strip.
Visit Carsten Graabæks website at:
http://www.statsministeren.net
---
A heart-warming mail with a poem ! (received: 16.Jan.2006)
I am sure, that many Samos-guests will enjoy the poem!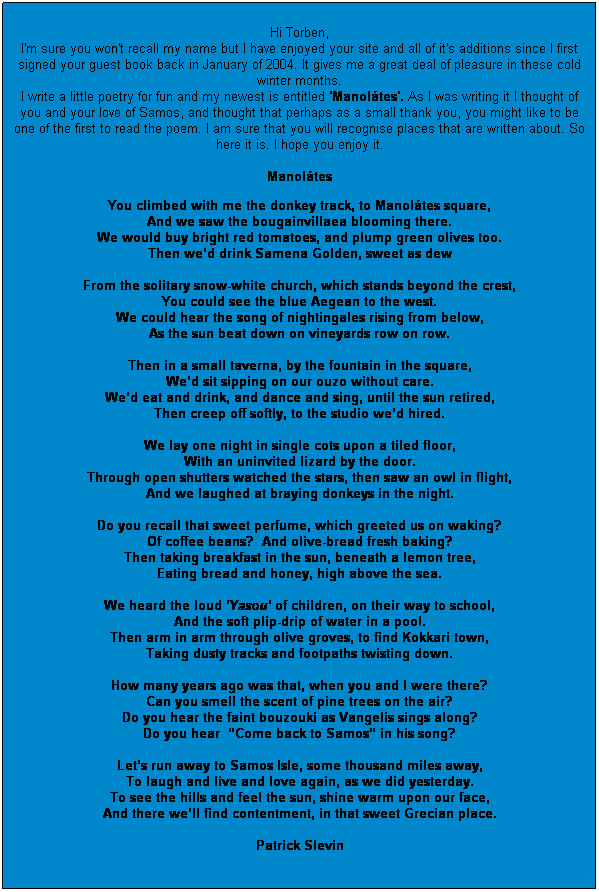 If you have a story or pictures you want to share with us, then please send it.