April - Kokkari - Prof. Elias
April on Samos was wonderfull. Very good weather with temperatures up to 28 degree C. and until 20 April only 1½ hour of rain total.
The water temp was also OK, and it was nice having a break and a swim when driving around.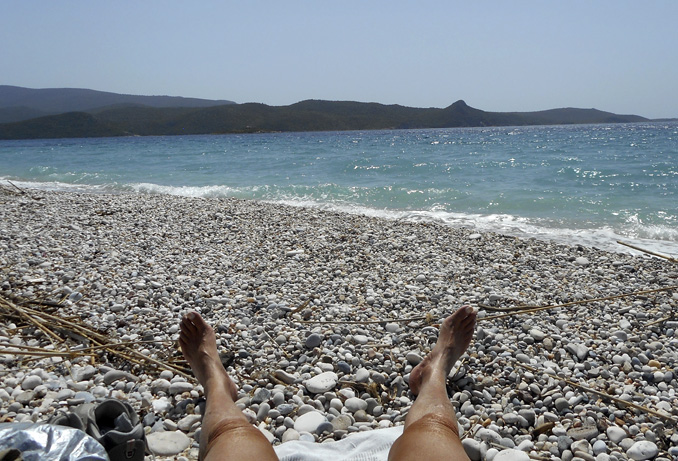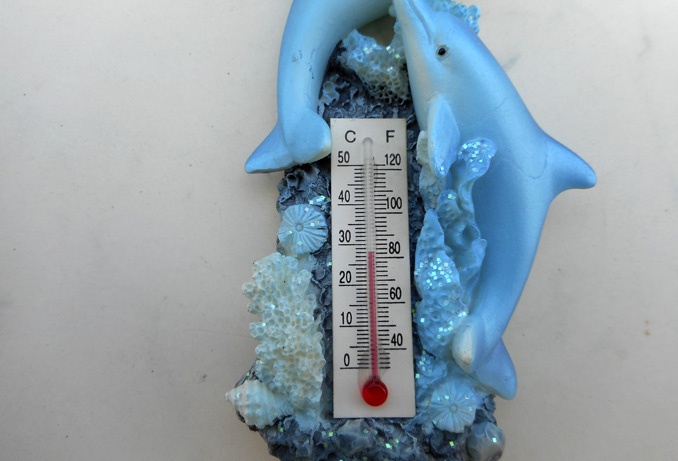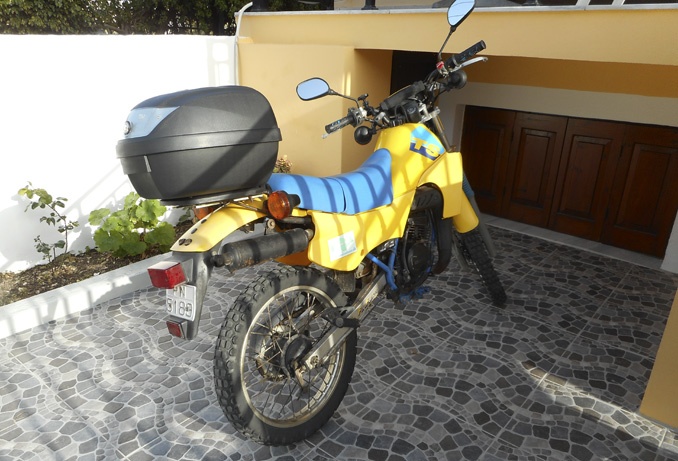 Mykali Beach 28 degree in April Torbens bike resting after a tour
Kokkari was preparing for the season and the main-street has finally got the needed recovery.
A quick visit to Prophitis Ilias at Karvounis is a must